KYBELLA®
Bothered by Submental Fullness?
KYBELLA® is a new nonsurgical treatment for submental fullness, sometimes referred to as "double chin." Each treatment session with KYBELLA® is typically 15 to 20 minutes, given right here in our office.
What is KYBELLA®?
KYBELLA® is a prescription medicine used in adults to improve the appearance and profile of moderate to severe fat below the chin (submental fat), also called "double chin."
Who is a candidate for KYBELLA®?
Individuals with a double chin or excess fat around the jawline are excellent candidates for KYBELLA®. Because KYBELLA® requires no general anesthesia, it is safe for almost every individual.
How long does KYBELLA® last?
Since KYBELLA® dissolves excess fat cells it does not wear away. As long as you maintain your weight, your jawline should stay taught and youthful, as the fat cells are permanently destroyed.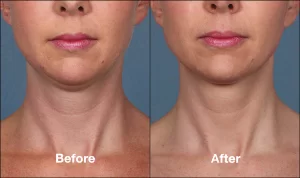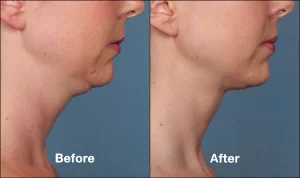 For more information visit KYBELLA™ website.