History of Dermatology Specialists
Dermatology Specialists is recognized as one of the premier dermatology practices in the upper Midwest. We currently have 14 board-certified dermatologists who work together to provide professional, personable, and complete skin care for all ages. Our practice prides itself in state of the art treatment for medical and cosmetic skin care with two convenient locations in Edina and Eden Prairie. We provide Mohs surgery for skin cancer, Narrowband Ultraviolet B therapy for psoriasis and eczema, Excimer laser for vitiligo and psoriasis, Fraxel laser, pulsed-dye laser, Botox, and fillers as well as other cosmetic procedures performed by our highly experienced cosmetic providers. These procedures include Halo, BBL, laser hair removal, microneedling, chemical peels, and microdermabrasions. Our paramedical staff takes pride in their work as caring health professionals while keeping the patient's best interest in mind.
But how did we get here?
Dermatology Specialists was established in 1975 by Dr. Frank Pass, a native of Duluth, MN. In 1979, he was joined by Dr. Mitchell Bender who is now the senior partner at Dermatology Specialists. Over the next decade Dr. Bender expanded the size and scope of the practice. He was joined by other University of Minnesota trained dermatologists including Dr. Peggy Schultz, Dr. Michelle Bussmann, Dr. Cally Chermak, and Dr. Mimi Cho. In 2003, the practice opened its second location in Eden Prairie and in 2005, moved from the original small clinic space in the Fairview Southdale Medical Building to our current state of the art facility in Edina. We have continued to grow with additional staff joining us including trainees from the Mayo Clinic and University of Pennsylvania. All of our physicians have a strong academic background, and many continue to teach and mentor at the University of Minnesota. Many of our doctors have been recognized as "Top Doctors", "Rising Stars", and "Top Doctors for Women" as voted by their peers in Minneapolis-St. Paul and Minnesota Monthly Magazines.
In 2006, the practice was expanded to accommodate the growing need for specialized skin cancer surgery with the addition of Dr. Sachin Bhardwaj and most recently a second Mohs surgeon, Dr. Amanda Tschetter. These highly trained physicians care for difficult skin cancer cases and have developed a strong referral base from local and out-of-state clinics.
A pathology lab was added to the practice in 2009. This has allowed for close communication between our doctors and the dermatopathologists resulting in better clinical correlation and overall improvement in patient care.
In 2019, Dr. Kristen Hook, a board-certified pediatric dermatologist, joined the practice. Dr. Hook, coming from the University of Minnesota, is one of only twelve board-certified pediatric dermatologists in Minnesota.
Dermatology Specialists cares about the entire patient experience. We look forward to the future of our practice as we continue to excel and uphold our core values of accountability, caring, and excellence with the goal of building relationships that stand the test of time.
All of the physicians of Dermatology Specialists belong to an array of professional memberships, some of which include the Hennepin County Medical Society, Fairview Physician Associates as well as the following: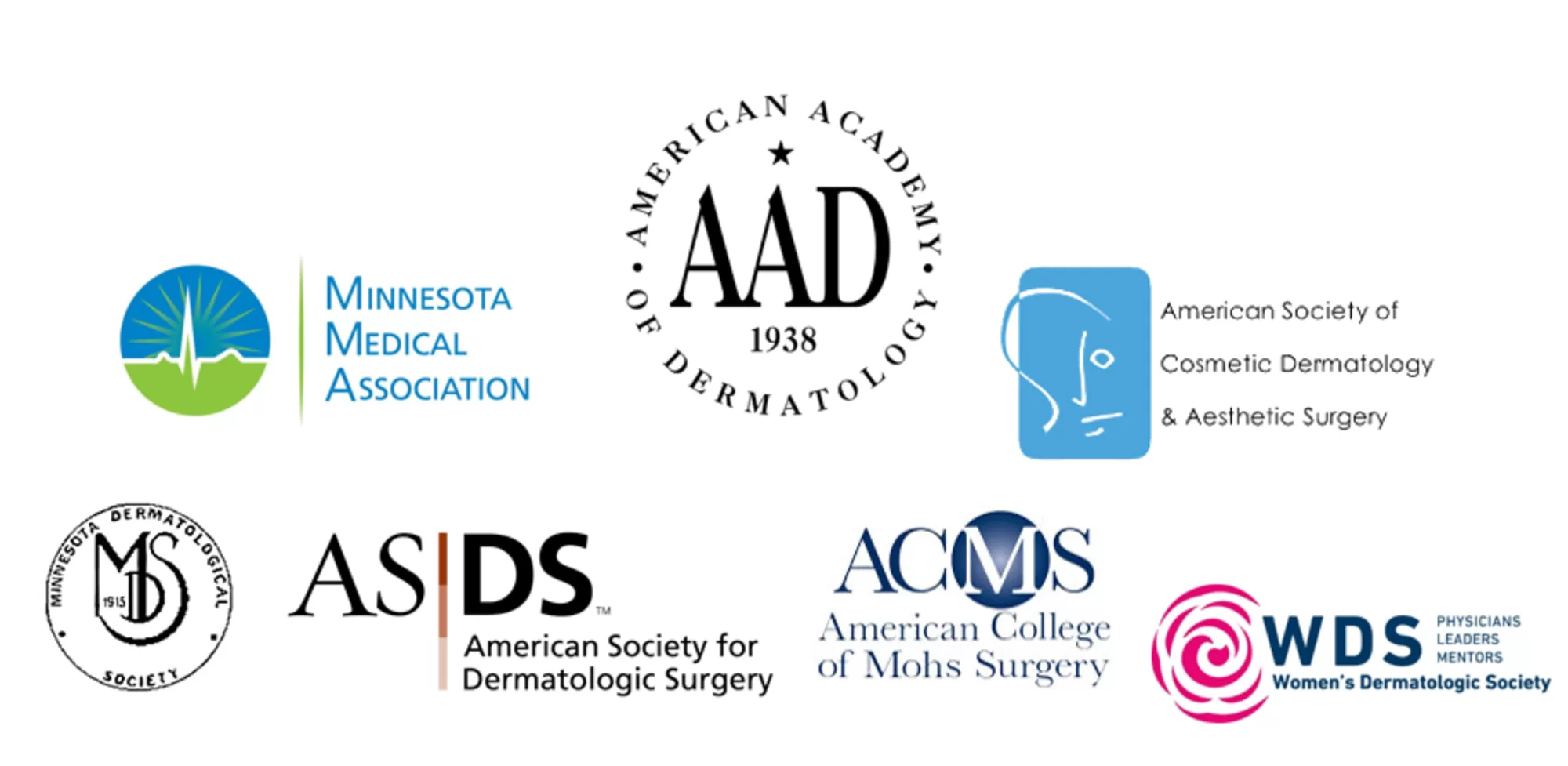 See what our patients are saying about Dermatology Specialists: