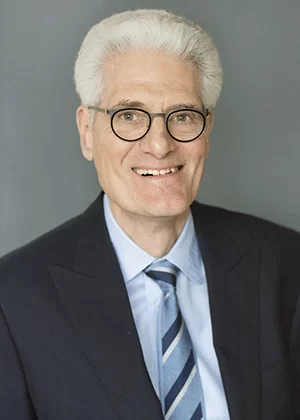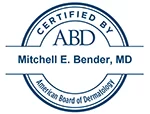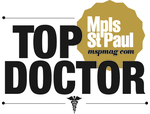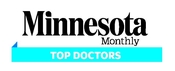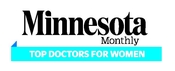 See what our patients are saying about Dr. Bender:
Mitchell E. Bender, MD
Areas of Interest:
General medical dermatology, psoriasis, eczema, autoimmune disorders, and skin cancer
Contact
Appointment: 952-241-8139
Biography
Joined Dermatology Specialists:
1979
Care Philosophy:
Providing the best dermatologic therapy, combining state of the art dermatology with the patient's needs and goals.
Undergraduate:
State University of New York at Stony Brook
Medical School:
University of Kentucky
Internship:
University of Indiana (Internal Medicine)
Residency:
University of Minnesota (Dermatology)
Board Certification:
American Board of Dermatology
Professional Memberships:
Fellow, American Academy of Dermatology
Minnesota Dermatological Society
American Society of Dermatologic Surgery
Hennepin Medical Society
Professional Recognitions:
University of Minnesota Medical School, Dermatology Residency Program – Selected Teacher of the Year
Mpls St Paul Magazine – Top Doctors 1992, 1994, 1996, 1997, 1999, 2000, 2001, 2003, 2004, 2006, 2007, 2008, 2009, 2010, 2011, 2012, 2013, 2014, 2015, 2016, 2017, 2018
MN Monthly Magazine – Top Doctors 2014, 2015, 2018
MN Monthly Magazine – Top Doctors for Women 2010, 2011, 2013, 2014, 2015, 2016
Twin Cities Consumer Checkbook – Top Doctor 2017/2018
Castle Connolly – Top Doctors 2011, 2012, 2013, 2014, 2015, 2016, 2017, 2018
The American Registry – America's Most Honored Professionals 2016, 2017, 2018
Vitals – Patient's Choice 2018
Who is the most inspirational person to you?
Dr. Robert Goltz. My mentor during my dermatology residency. He was the consummate physician – brilliant clinician, sensitive to patients, kind and a superb teacher.
Where is your favorite place in the world and why?
I love Japan – the art, architecture, landscape and the people.
What is the best piece of advice you have ever received?
Do what you love; everything else will follow.
Other Activities:
My hobbies include photography, working out, traveling, reading and art.