Mohs Surgery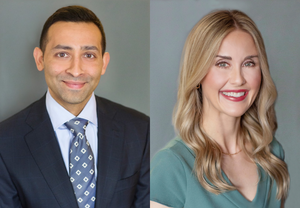 Dermatology Specialists has two fellowship trained Mohs surgeons on staff in our Edina office,
Dr. Sachin S. Bhardwaj and Dr. Amanda J. Tschetter.
Mohs Micrographic Surgery Unit
Mohs Micrographic Surgery, an advanced treatment procedure for skin cancer, offers the highest potential for recovery—even if the skin cancer has been previously treated. This procedure is state-of-the-art treatment in which the physician serves as surgeon, pathologist and reconstructive surgeon. It relies on the accuracy of a microscope to trace and ensure removal of skin cancer down to its roots. This procedure allows dermatologists, trained in Mohs Surgery, to see beyond the visible disease, and to precisely identify and remove the entire tumor, leaving healthy tissue unharmed. This procedure is most often used in treating two of the most common forms of skin cancer: basal cell carcinoma and squamous cell carcinoma.
The cure rate for Mohs Micrographic Surgery is the highest of all treatments for skin cancer—up to 99 percent even if other forms of treatment have failed. This procedure, the most exact and precise method of tumor removal, minimizes the chance of regrowth and lessens the potential for scarring or disfigurement.
Learn more about Mohs Surgery in the videos and links below:
Read more about Mohs Surgery here.
Mohs Surgery Guide
Here is a link to our Mohs Surgery Guide in PDF format. You can download or print it out for future reference.