During September's Healthy Aging month, our physicians spent some time out in our community sharing best skin tips and tricks and presenting continuing skin education for medical professionals!
Dr. Hook and Tony Davis at the AADA Legislative Conference in Washington DC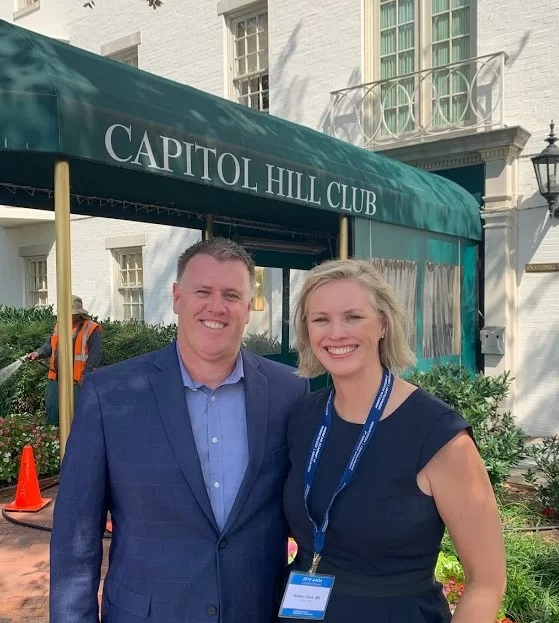 Dr. Hook and Tony Davis attended the American Academy of Dermatology Association (AADA) Legislative Conference to learn about issues and legislation that could affect the specialty's future and met directly with members of Congress and their staff to voice dermatology's concerns.
Tony, our clinic director and President of ADAM (Association of Dermatology Administrators and Managers), and Dr. Hook, board-certified pediatric dermatologist and President of the Minnesota Dermatological Society, met with the offices of the 2 MN Senators and 4 House of Representatives members. Thank you for advocating for dermatology on Capitol Hill!
Dr. Creswell and Dr. Hook at Fairview Grand Rounds
Thank you Fairview Health Services for having Dr. Hook and Dr. Creswell present continuing skin education for medical professionals! We pride ourselves on working collaboratively with other Twin Cities physicians to provide the best dermatologic care for our mutual patients.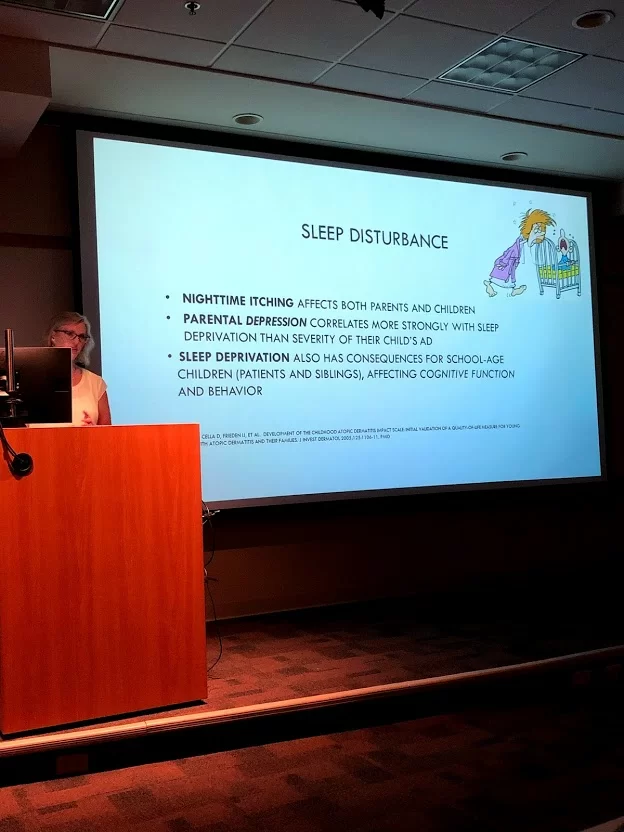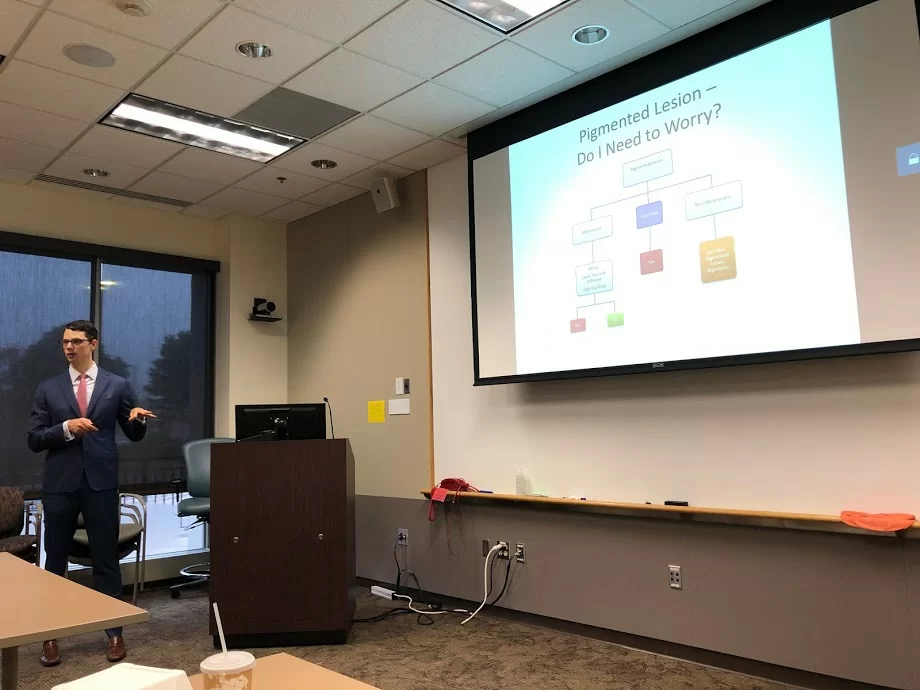 Dr. Creswell at Starkey Hearing
Dr. Creswell told employees of Starkey Hearing that it is never too late to start taking care of your skin! To keep your skin looking younger, he recommends daily use of facial sunscreen and a nightly prescription retinoid.