CONSTRUCTION UPDATES
EDEN PRAIRIE
Monday, April 12th – Friday, April 16th, northbound right lanes will be closed on Prairie Center Drive from Singletree Lane to Technology Drive. Please plan extra travel time.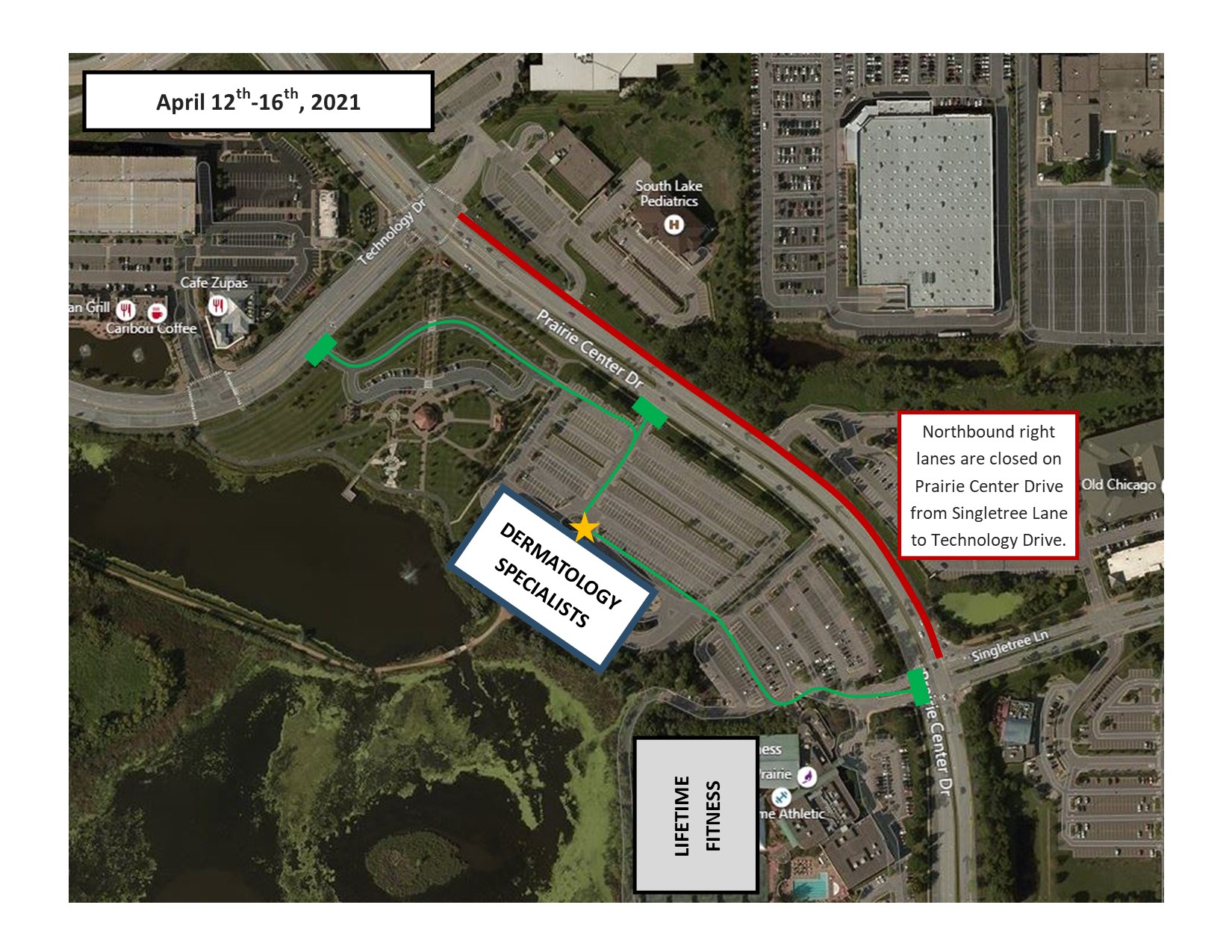 For more information, please visit the Metropolitan Council's website.
Beginning June 2019, the building directly east of Dermatology Specialists' Edina clinic will be under construction. The construction enclosure will block access to Dermatology Specialists from Xerxes Ave. The only access to Dermatology Specialists will be from West 66th Street.