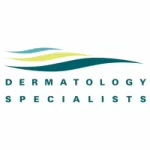 Website Dermatology Specialists
Relationships that stand the test of time.
Dermatology Specialists is the premiere private dermatology practice in the Twin Cities.  Our practice of fourteen board-certified dermatologists and eighty-five employees provides comprehensive medical, surgical, cosmetic, and pediatric dermatologic care.  We are growth-minded, entrepreneurial and pride ourselves on being a place where great people and great ideas can shine. We value independent thought and autonomy within a team environment.  Our core values are built on accountability, being a team player and displaying a caring demeanor in all aspects of daily interaction.  We pride ourselves on building relationships that stand the test of time with all individuals we encounter.
Summary
The Mohs Clinical Team Member will work directly with the Clinical Manager and Physician in providing dermatological and surgical services and excellent patient care.
Duties and Responsibilities
Assisting Mohs Surgeons with in-office surgical procedures
Handling administrative duties in a timely manner
Perform clinical tasks to support physicians such as; preparing patients for examination, obtaining history and chief complaint, assisting with biopsies and select surgical and cosmetic procedures
Triaging patient phone calls
Initiating pathology and lab requisition documents
Administering patient education on treatment plans, procedures and medications
Select clinical procedures such as suture removal, and dressing changes
Performing sterilization of equipment, supplies and exam room after use
Performing other duties as assigned
Key Competencies
Strong organizational skills
Focus on accuracy and attention to detail
Commitment to excellence and high standards
Excellent written and verbal communication skills
Versatility, flexibility, and a willingness to work within constantly changing priorities with enthusiasm
Work with a team mentality and contribute to the overall business function of the organization.
Ability to effectively communicate with people at all levels and from various backgrounds.
Must be able to speak, read, write, and understand the primary language(s) used in the workplace
Ability to effectively communicate with people at all levels and from various backgrounds
Job Qualifications
Candidates must possess a medical assistant diploma or must maintain an active nursing license and in good standing with the Minnesota Board of Nursing and maintain a current CPR/BLS certification.
The ideal candidate should be a self-starter, reliable, detail-oriented, possess a strong capability for multi-tasking in a fast-paced environment, and maintain a professional demeanor at all times.
As a condition of employment Dermatology Specialists, does require a current Influenza vaccination.
Working conditions
We operate a positive and professional environment for patients and staff. Our physicians and staff at Dermatology Specialists take pride in our work as caring health professionals while keeping the patient's best interest in mind.
Physical requirements
Clinic work required to stand, walk, sit, and carry items less than 25 pounds.  Continually utilize visual acuity to operate equipment, read clinical information, and/or use a keyboard