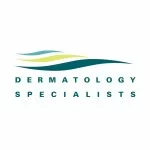 Website Dermatology Specialists
Relationships that stand the test of time.
Dermatology Specialists is the premiere private dermatology practice in the Twin Cities.  Our practice of sixteen board certified dermatologists and seventy-five employees provides comprehensive medical, surgical, cosmetic and pediatric dermatologic care.  We are growth minded, entrepreneurial and pride ourselves on being a place where great people and great ideas can shine. We value independent thought and autonomy within a team environment.  Our core values are built on accountability, being a team player and displaying a caring demeanor in all aspects of daily interaction.  We pride ourselves on building relationships that stand the test of time with all individuals we encounter.
Duties and Responsibilities
Handling administrative duties in a timely manner
Performing clinical tasks to support physicians such as: preparing patients for examinations as directed by physician, obtaining history and chief complaint for office visit, assisting physicians with biopsies, assisting physicians with select surgical and cosmetic procedures
Taking patient phone calls and relying information between patient and physician
Administering patient education as directed by the physician on treatment plans, procedures and medications
Perform select clinical procedures such as suture removal, dressing changes, and patch testing as ordered by the physician
Complete sterilization of equipment, supplies, exam and procedure rooms using germicides, sterilizer or autoclave
Job Qualifications
The candidate must possess a Medical Assistant diploma or maintain a Practical Nursing License in good standing with the Minnesota Board of Nursing. Must also have a current Basic Life Support (BLS/CPR) certification.
The candidate should be a self-starter, reliable, detail oriented, possess a strong capability or   multi-tasking in a fast-paced environment and have a professional demeanor at all times.
Working conditions
We operate a positive and professional environment for patients and staff. Our physicians and staff at Dermatology Specialists take pride in our work as caring health professionals while keeping the patient's best interest in mind.
Work Schedule
Full time day shift position (40 hours per week) with variable start times. There are no night or weekend hours needed.