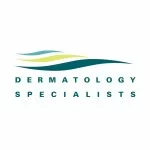 Website DermaSpecialist Dermatology Specialists
Relationships that stand the test of time.
Our offices are dedicated to providing the highest level of patient care possible. In addition to general medical dermatology services, we offer a wide range of cosmetic services.
A medical office receptionist is responsible for checking in patients, registering and scheduling patients in a friendly and professional manner. A medical receptionist is also responsible for selling and educating patient on our cosmetic retail products and procedures.
Duties and Responsibilities:
Checks in each patient in a polite, prompt, helpful manner and ensures efficient transfer of care to other staff members as appropriate.
Obtains and enters patient demographics and insurance information.
Scheduling and verifying insurance eligibility over the phones.
Collect copays and receive payments from patients for medical and cosmetic services.
Creating patient charts for the physicians.
Answer multi-line telephone and direct calls appropriately.
Selling and educating patients on our cosmetic retail products and procedures.
Qualifications:
Prior medical work related experience preferred.
High school graduate or GED.
Interpersonal and communications skills.
Outstanding listening skills and ability to empathize with others.
Appropriate sense of discretion in dealing with varied and difficult situations.
Ability to convey a positive attitude in all dealings with others, whether patients or staff members.
Exceptional personal organizational skills.
Attention to detail.
Outstanding Customer Relations and Customer Service.
Pay, Benefits, Work Schedule:
Competitive salary and benefits.
Paid Holidays.
Full Time position (40 hours a week).
Day shifts with variable start times.
No weekends.