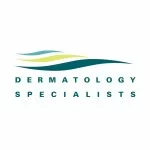 Website DermaSpecialist Dermatology Specialists
Relationships that stand the test of time.
Dermatology Specialists is the premiere private dermatology practice in the Twin Cities.  Our practice of sixteen board certified dermatologists and seventy-five employees provides comprehensive medical, surgical, cosmetic and pediatric dermatologic care.  We are growth minded, entrepreneurial and pride ourselves on being a place where great people and great ideas can shine. We value independent thought and autonomy within a team environment.  Our core values are built on accountability, being a team player and displaying a caring demeanor in all aspects of daily interaction.  We pride ourselves on building relationships that stand the test of time with all individuals we encounter.
Summary
A medical office receptionist is responsible for checking in patients, registering and scheduling patients in a friendly and professional manner. A medical receptionist is also responsible for selling and educating patients on our cosmetic retail products and procedures.
Duties and Responsibilities
Checks in each patient in a polite, prompt, helpful manner and ensures efficient transfer of care to other staff members.
Schedules appointments following specific scheduling guidelines.
Verifies insurance eligibility and collects co-payments according to insurance plan information and type of appointment.
Processes payments from patients for medical and cosmetic services.
Answers multi-line telephone and directs calls as appropriate.
Sells and educates patients on cosmetic retail products and procedures.
Prepares patient charts and schedules for the next business day including printing and organizing by provider. Insures all related chart information is current and documentation needed is available.
Ensures patient paperwork is completed annually. Assists patients with completing patient forms.
Collects patient demographic and insurance information and performs data entry to update practice management system and medical record including scanning of insurance cards.
Prints superbills and consult letters for patient visit based on scheduled appointment.
Checks patients out and schedules follow up appointments as requested.
Performs other clerical duties as needed including answering telephones, screening calls, taking messages, pulling patient information, copying, faxing and filing.
Performs other duties as assigned.
Job Qualifications
A high school diploma or equivalent is required and previous dermatology experience is preferred.
The candidate will have the ability to work independently and as a member of a team and will possess strong communication, customer service, organization, detail-oriented and multitasking skills.  As well as the ability to sense appropriate discretion in dealing with varies and difficult situations.
The ideal candidate possesses a strong work ethic, demonstrates attention to detail, scheduling proficiencies, and is organized.
Working conditions
We operate a positive and professional environment for patients and staff. Our physicians and staff at Dermatology Specialists take pride in our work as caring health professionals while keeping the patient's best interest in mind.
Physical requirements
Administrative work required to stand, walk, sit, and carry items less than 25 pounds.