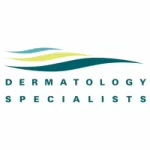 Website Dermatology Specialists
Relationships that stand the test of time.
Dermatology Specialists is the premiere private dermatology practice in the Twin Cities. Our practice of
fifteen board certified dermatologists and eighty-five employees provides comprehensive medical,
surgical, cosmetic and pediatric dermatologic care. We are growth minded, entrepreneurial and pride
ourselves on being a place where great people and great ideas can shine. We value independent
thought and autonomy within a team environment. Our core values are built on accountability, being a
team player and displaying a caring demeanor in all aspects of daily interaction. We pride ourselves on
building relationships that stand the test of time with all individuals we encounter.
Summary
The Call Center Agent performs a combination of medical and cosmetic patient scheduling, referral processing, interpreter requests and electronic paperwork submissions. This is a hands on, patient focused position, in conjunction with administrative duties.
Duties and Responsibilities
Collects patient demographic and insurance information and performs data entry to update practice management system and medical record.
Answers multi-line telephone and directs calls as appropriate.
Answers incoming calls to schedule appointments for dermatological services and/or take complete and accurate messages. Ensuring that related follow-up work is completed timely.
Schedules appointments following specific scheduling guidelines.
Verifies insurance eligibility via phone.
Performs other clerical duties as needed including answering telephones, screening calls, taking messages, pulling patient information, copying, faxing and filing.
Performs other duties as assigned.
Key Competencies
Strong organizational skills
Focus on accuracy and attention to detail
Commitment to excellence and high standards
Excellent written and verbal communication skills
Versatility, flexibility, and a willingness to work within constantly changing priorities with
enthusiasm
Work with a team mentality and contribute to the overall business function of the organization.
Ability to effectively communicate with people at all levels and from various backgrounds.
Must be able to speak, read, write, and understand the primary language(s) used in the
workplace
Ability to effectively communicate with people at all levels and from various backgrounds
Job Qualifications
A high school diploma or equivalent is required and previous dermatology experience is preferred.
The candidate will have the ability to work independently and as a member of a team and will possess strong communication, customer service, organization and multitasking skills.  As well as the ability to sense appropriate discretion in dealing with varies and difficult situations.
The ideal candidate possesses a strong work ethic, demonstrates attention to detail, scheduling proficiencies, and is organized.
As a condition of employment, Dermatology Specialists does require current COVID 19 and Influenza
vaccinations.
Working Conditions
We operate a positive and professional environment for patients and staff. Our physicians and staff at Dermatology Specialists take pride in our work as caring health professionals while keeping the patient's best interest in mind.
Physical Requirements
Administrative work required to stand, walk, sit, and carry items less than 25 pounds.