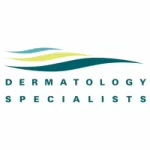 Dermatology Specialists
Relationships that stand the test of time.
Dermatology Specialists is the premiere private dermatology practice in the Twin Cities. Our practice of
fifteen board certified dermatologists and eighty-five employees provides comprehensive medical,
surgical, cosmetic and pediatric dermatologic care. We are growth minded, entrepreneurial and pride
ourselves on being a place where great people and great ideas can shine. We value independent
thought and autonomy within a team environment. Our core values are built on accountability, being a
team player and displaying a caring demeanor in all aspects of daily interaction. We pride ourselves on
building relationships that stand the test of time with all individuals we encounter.
Summary
Dermatology Specialists is seeking an experienced Advanced Practice Esthetician to join our team. The
Advanced Practice Esthetician, Cosmetic Provider is responsible for providing selected cosmetic services such as HydraFacial, Chemical Peels, Skin Pen, Laser Hair Removal, Microdermabrasion, Dermaplaning, and Consultations.
Duties and Responsibilities
Provides selected cosmetic services and consultations as directed by management
Exhibit a strong desire to help others and promote the health and wellness benefits for skincare
while making appropriate recommendations on product purchases as well as frequency of
services
Determine patient skin care goals and objectives, and recommend products and services that
can reasonably facilitate the attainment of those goals
Educate patients about what to expect before, during and after treatment
Ensures patients sign consents before each procedure
Follows all safety and infection control procedures before, during and after services
Triages patient phone calls
Assists senior Cosmetic Services Provider as directed
Refers patients to senior Cosmetic Service Provider as appropriate for advanced services
Refers patients with medical concerns to physician on record or primary care provider
Maintains basic knowledge of dermatology medications, conditions, and terminology
Documents services provided concisely and accurately
Practices excellent time-management skills to stay on schedule while providing optimal care
Undergoes ongoing training to stay up-to-date on current procedures and best practices
Adheres to HIPAA privacy rules and regulations
Provides services under direct Dermatology Specialists guidelines
Performs other duties as assigned.
Key Competencies
Strong organizational skills
Focus on accuracy and attention to detail
Commitment to excellence and high standards
Excellent written and verbal communication skills
Versatility, flexibility, and a willingness to work within constantly changing priorities with
enthusiasm
Work with a team mentality and contribute to the overall business function of the organization.
Ability to effectively communicate with people at all levels and from various backgrounds.
Must be able to speak, read, write, and understand the primary language(s) used in the
workplace
Job Qualifications
Must possess an active Advance Practice Esthetician, Medical Assistant, LPN, or RN nursing license and in good standing with the Minnesota Board of Nursing or State APE and maintain a current CPR/BLS certification.
The ideal candidate should be a self-starter, reliable, detail oriented, possess a strong capability for
multi-tasking in a fast-paced environment and maintain a professional demeanor at all times.
As a condition of employment, Dermatology Specialists does require current COVID 19 and Influenza
vaccinations.
Working Conditions
We operate a positive and professional environment for patients and staff. Our physicians and staff at Dermatology Specialists take pride in our work as caring health professionals while keeping the patient's best interest in mind.
Physical Requirements
Clinic work required to stand, walk, sit, and carry items less than 25 pounds. Continually utilize visual
acuity to operate equipment, read clinical information, and/or use a keyboard.