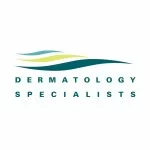 Website Dermatology Specialists
Relationships that stand the test of time.
Dermatology Specialists is the premiere private dermatology practice in the Twin Cities.  Our practice of sixteen board certified dermatologists and seventy-five employees provides comprehensive medical, surgical, cosmetic and pediatric dermatologic care.  We are growth minded, entrepreneurial and pride ourselves on being a place where great people and great ideas can shine. We value independent thought and autonomy within a team environment.  Our core values are built on accountability, being a team player and displaying a caring demeanor in all aspects of daily interaction.  We pride ourselves on building relationships that stand the test of time with all individuals we encounter.
Summary
Dermatology Specialists is seeking an experienced Associate Accountant to join our finance team.  The candidate will work directly with the Director of Finance in preparing monthly financial reports and will fill a vital role as the first point of contact for accounting issues.
Duties and Responsibilities
Maintaining the general ledger and preparing month-end close journal entries
Accounts payable management
Reconciliation of bank accounts
Assist Director of Finance with budget and forecast preparation and variance analysis
Insurance reimbursement analysis
Operational and financial data analysis
Support audit and tax filings as needed
Prepare monthly and ad-hoc reporting for leadership
Key Competencies
Strong organizational and analytical skills
Focus on accuracy and attention to detail
Commitment to excellence and high standards
Excellent written and verbal communication skills
Versatility, flexibility, and a willingness to work within constantly changing priorities with enthusiasm
Ability to effectively communicate with people at all levels and from various backgrounds.
Must be able to speak, read, write, and understand the primary language(s) used in the workplace
Proficient in Microsoft Excel, advanced level skills are preferred
Job Qualifications
Four-year college degree required with an emphasis in accounting, finance, or a related field, or a two-year degree with an emphasis in accounting, finance, or a related field plus two years of related experience.
The candidate will have the ability to work independently and as a member of various teams and will possess strong organizational, problem-solving, and analytical skills.
The ideal candidate possesses a strong work ethic, demonstrates a strong attention to detail, is motivated by new challenges, and strives to be constantly learning and improving.  This individual is a self-starter, deadline-driven, goal-oriented, and works well independently.
Working conditions
We operate a positive and professional environment for patients and staff. Our physicians and staff at Dermatology Specialists take pride in our work as caring health professionals while keeping the patient's best interest in mind.
Physical requirements
Office work required to stand, walk, sit, and carry items less than 25 pounds.  Continually utilize visual acuity to operate equipment, read technical information, and/or use a keyboard